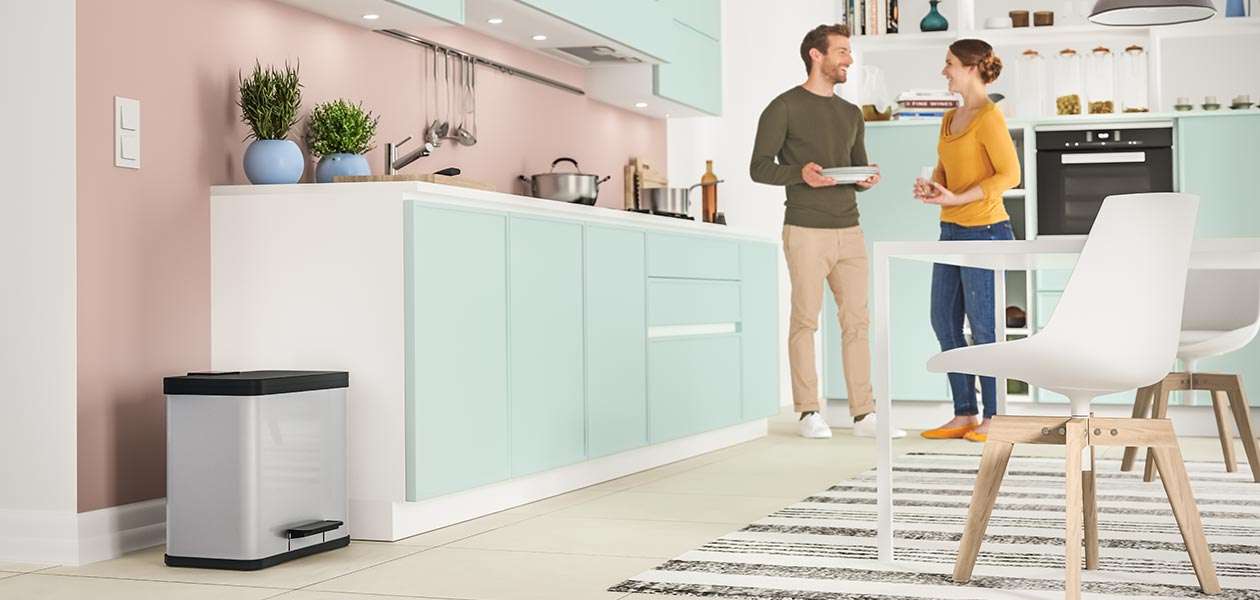 Environmental protection starts in the household
For most, it has long since become a matter of course to collect waste separately and dispose of it in an environmentally sound manner. Many materials can be recycled and recycled to produce new products, sparing natural resources. Our waste separators ensure that the sorting of paper, glass, packaging, biowaste and residual waste quickly becomes routine.
The amount of waste for temporary storage depends on the household size and individual lifestyle and eating habits. With our extensive assortment the right thing for you is guaranteed: The Treto-Mülltrenner of the series Eco have individually removable plastic inner buckets in different size, number and color.
While our eco duo specializes in double waste separation, the eco trio helps with sorting through three sorties. No hand free to open? It does not matter, with all models a light kick on the foot pedal made of sturdy plastic is sufficient and the lid rises immediately. The rectangular housing is made of stainless steel or corrosion-resistant coated sheet steel.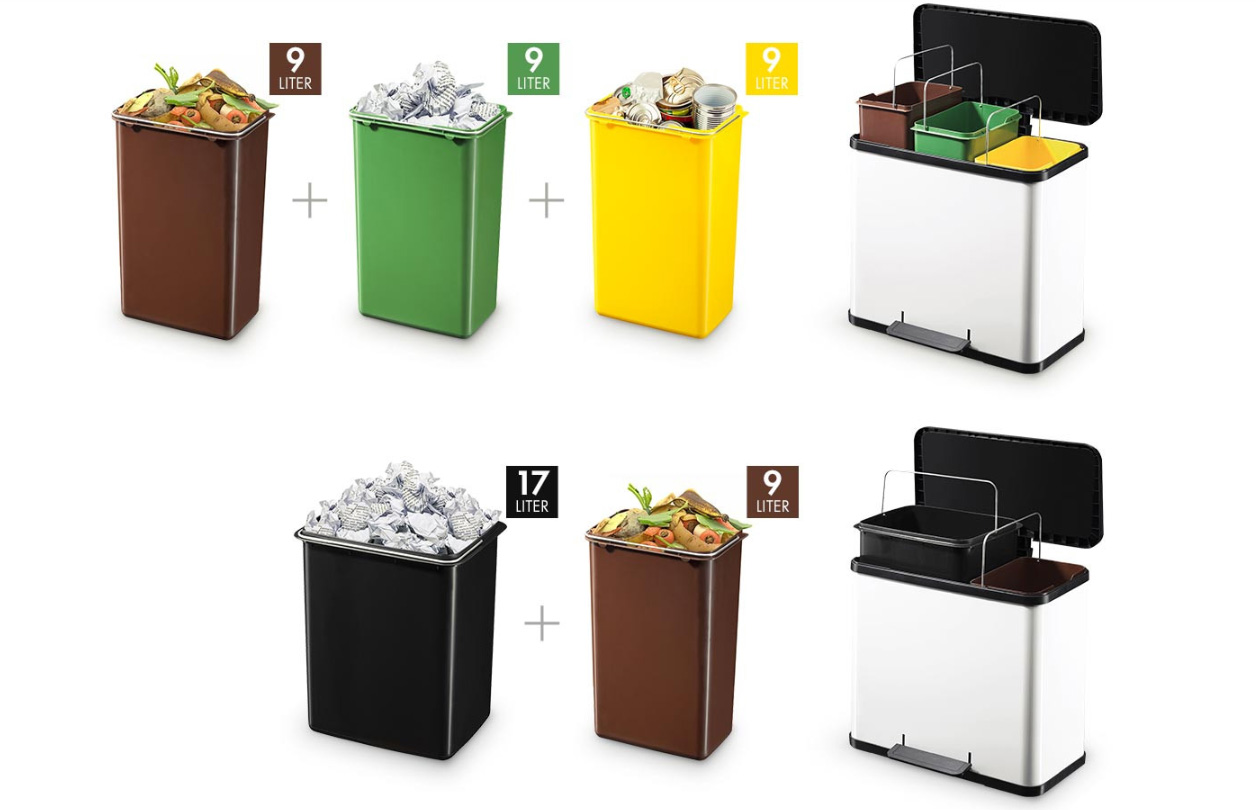 Your fitted kitchen is being modernized
Then convince yourself of the advantages of our built-in waste separation system Multi-Box duo L – inconspicuously mounted in a base cabinet, it is immediately ready to move out and receptive. Waste separation can hardly be easier!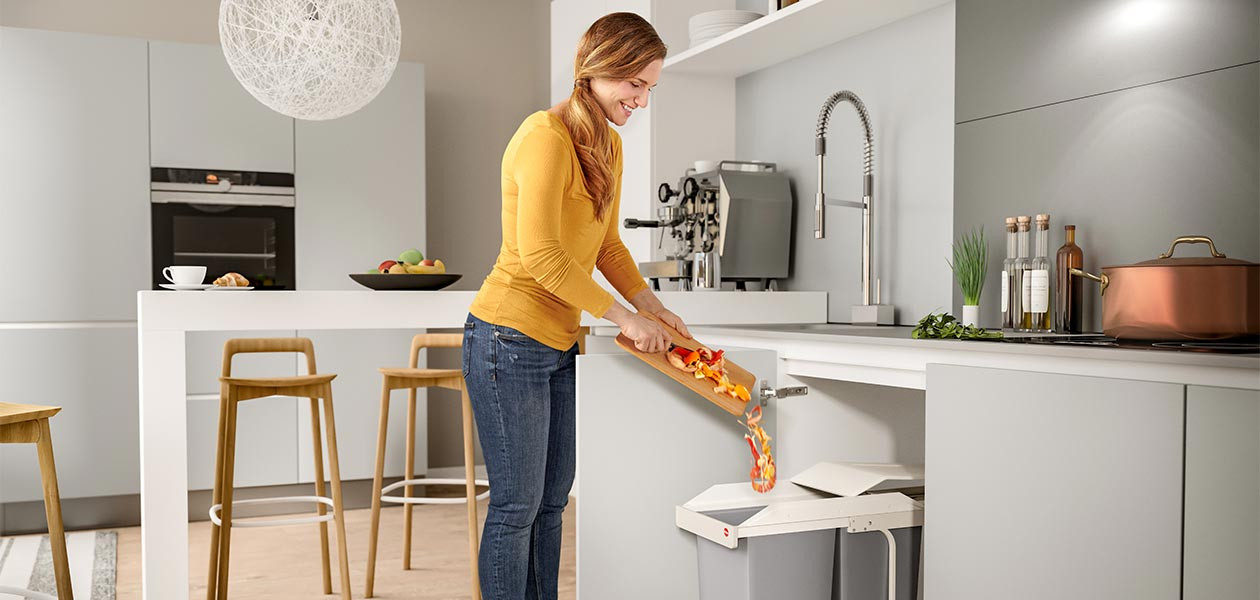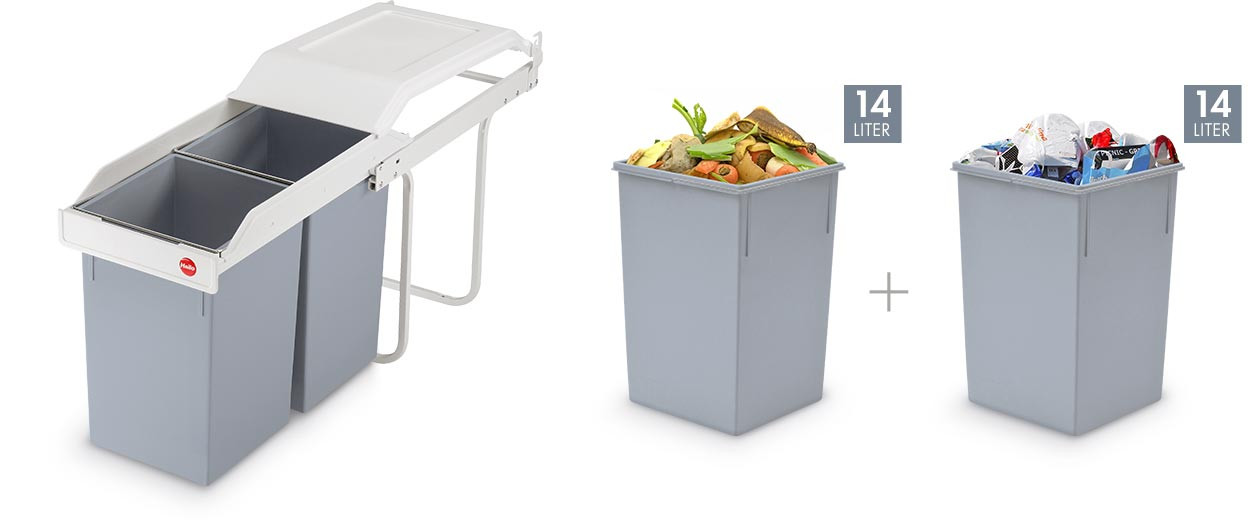 Recycling in XXL Format
When it comes to waste separation and recycling, XXL sizes are gaining in importance and opening up new dimensions, as the innovative Eco Vario XL shows. Clever and clean: With the All-In-One solution, waste can be sorted, disposed of and stored centrally in one place.
In the kitchen, at home or in the office – the rectangular housing made of stainless steel anti-fingerprint is characterized by a puristic design that fits into any modern interior. The touchless sensor technology ensures maximum comfort: the flat, high-quality plastic lid opens fully automatically by approaching it by hand. Thanks to the special lid-closing mechanism, the lid then lowers again quietly. Also possible is the manual operation by pressing a button.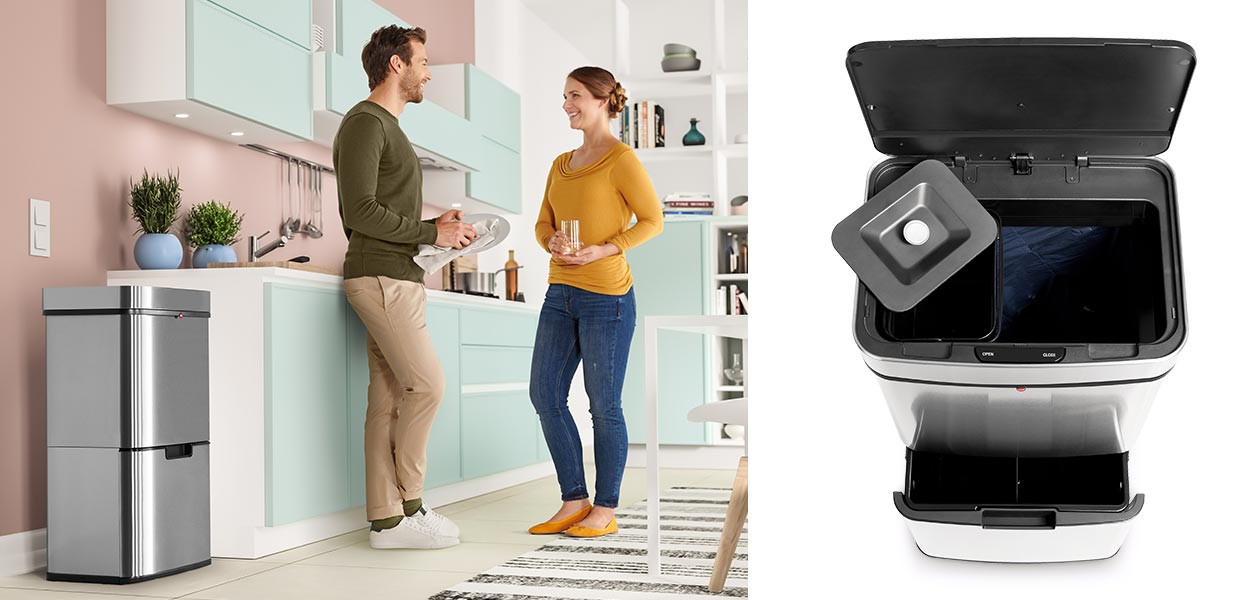 The practical added value is apparent when looking inside: In addition to a 25-liter plastic bucket for residual waste, the all-rounder has a separately removable 4-liter bio bucket with carrying handle and lid. The integrated recycling drawer with 25-liter inner bucket accommodates returnable PET bottles, glass, paper and other valuable materials. Anti-slip feet give the Eco Vario XL a firm footing and absolute practicality.