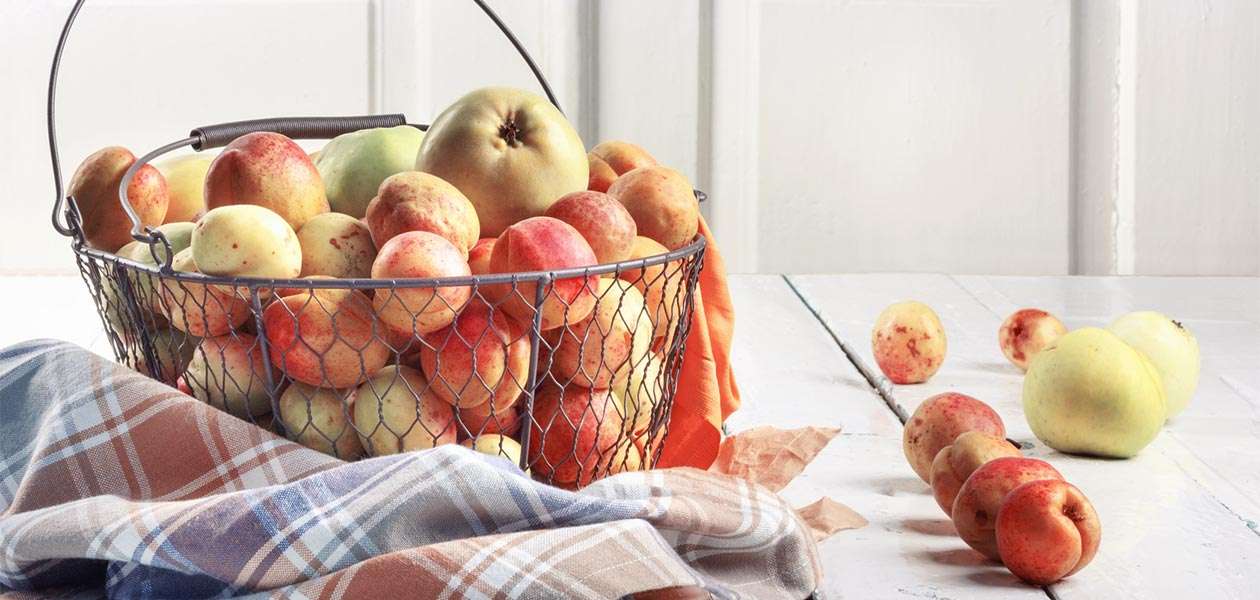 Harvest fruits safely
Whether cherries, mirabelle plums, apples, pears or plums – as always, the most beautiful specimens hang high up! Are you also one of the hobby gardeners, who develop a special ambition, just to get these gems in the basket? Then you need a flexible and safe ladder that is up to date to minimize the risk of accidents.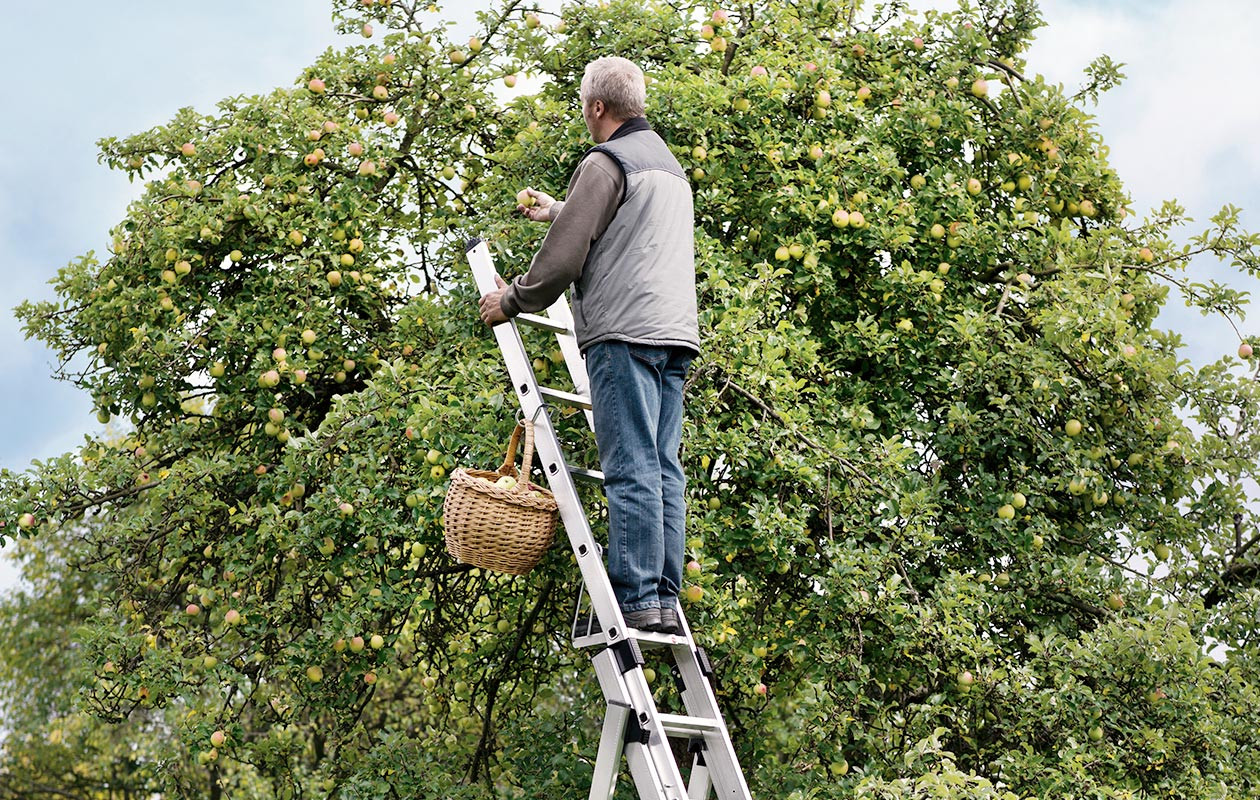 Everything Alright
With the aluminum rung ladder S100 ProfiLOT, everything is alright , even on uneven terrain! The extendable combi ladder grows with just a few moves and offers optimal working conditions. Unevenness of up to 15 centimeters can be easily compensated. Garden paths, stairs and heels do not represent any barriers, our S100 ProfiLOT can be comfortably adjusted to the respective floor level via a foot pedal.

But that's not all: As a practical accessory, we offer a bucket hook with which you can attach the harvest basket when picking at working height!
There is no question that the S100 ProfiLOT will continue to be indispensable: cleaning the gutter, hanging nesting boxes, grooming the trees or making small renovations on the façade – the open-air season has no end for the variable summiteer!