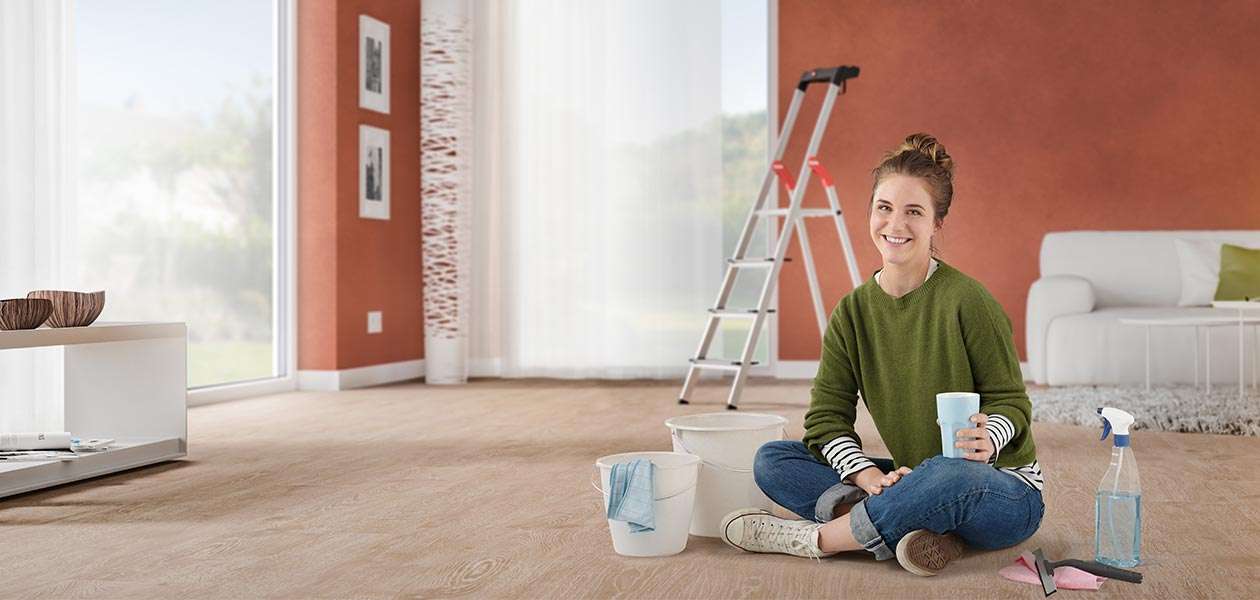 Make your home fit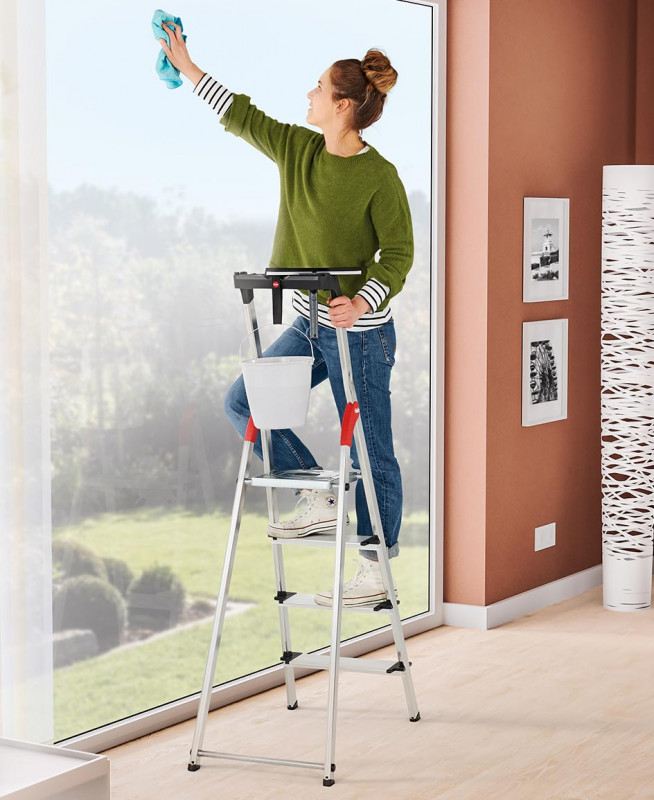 After the winter, the first rays of the sun, which flash through the cloudy windows, announce an annual ritual: house cleaning is in order! In addition to the washing of the curtains, the thorough
cleaning of the doors, windows and frames is one of the main tasks.
Especially in modern apartments and houses with open-plan floor plans and generous window fronts, which let a lot of light in, window cleaning takes a lot of time. In addition, it often goes high. The handle to the next best chair or other improvised lifts should be taboo. A stable and high-quality stepladder can reduce the risk of accidents.
Almost predestined for universal use is our Hailo L80 ComfortLine: The up to 150 kg loadable aluminum ladder has non-slip plastic feet that provide a firm footing, extra-wide steps with anti-slip ribbing allow comfortable getting on and off and comfortable standing.
Super Practical: Detergents, sponges and cloths can be stored in the multifunctional bowl, so you always have everything at hand, what you need for cleaning!
Now just insert your personal favorite CD and get down to work, but: In between, be sure to take a break every now and then as the concentration at a dizzy height subsides. Then the cleaning action is very relaxed and spring can come!
Always at hand

The right ladder feet for every floor
A ladder is required in the whole house for a variety of activities, whether window cleaning, dusting or hang curtains. It is used on a variety of surfaces, such as screed, tiles, parquet or marble used. Conventional ladders have the problem that they are not equally suitable for all floor coverings and therefore do not offer optimal stability on every floor.
The innovative EasyClix foot change system solves exactly this problem and turns any Hailo step ladder * into a versatile all-rounder, the idea: for every floor, there is the right foot, which can be changed in just a few easy steps!

Hailo EasyClix LIVING : The new EasyClix LIVING foot protects sensitive floor coverings such as parquet, laminate, vinyl and marble from scratches and streaks and is particularly slip-resistant.