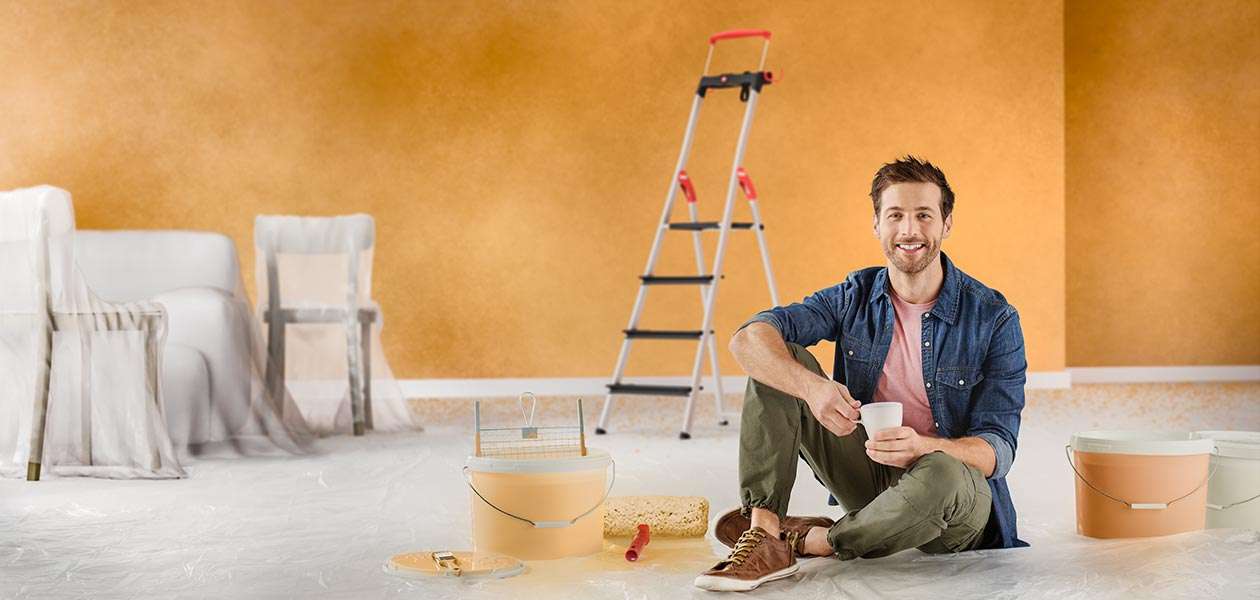 Renovating with system
With full power to the top: When it comes to repairing and rebuilding, a ladder with professional qualities is required. You want to plaster walls, renew wooden ceilings, install insulation boards or mount hanging racks? Then you need active support. Aluminum ladders with the red dot create ideal conditions for completely successful renovation campaigns – inside and outside!
With the L100 TopLine , deep XXL steps with anti-slip ribbing facilitate getting on and off. For extra safety, the aluminum ladder, which can hold up to 150 kg, provides a retaining bracket that can be pulled out as required. For standing on the top platform, this handle has the ideal height for leaning and holding.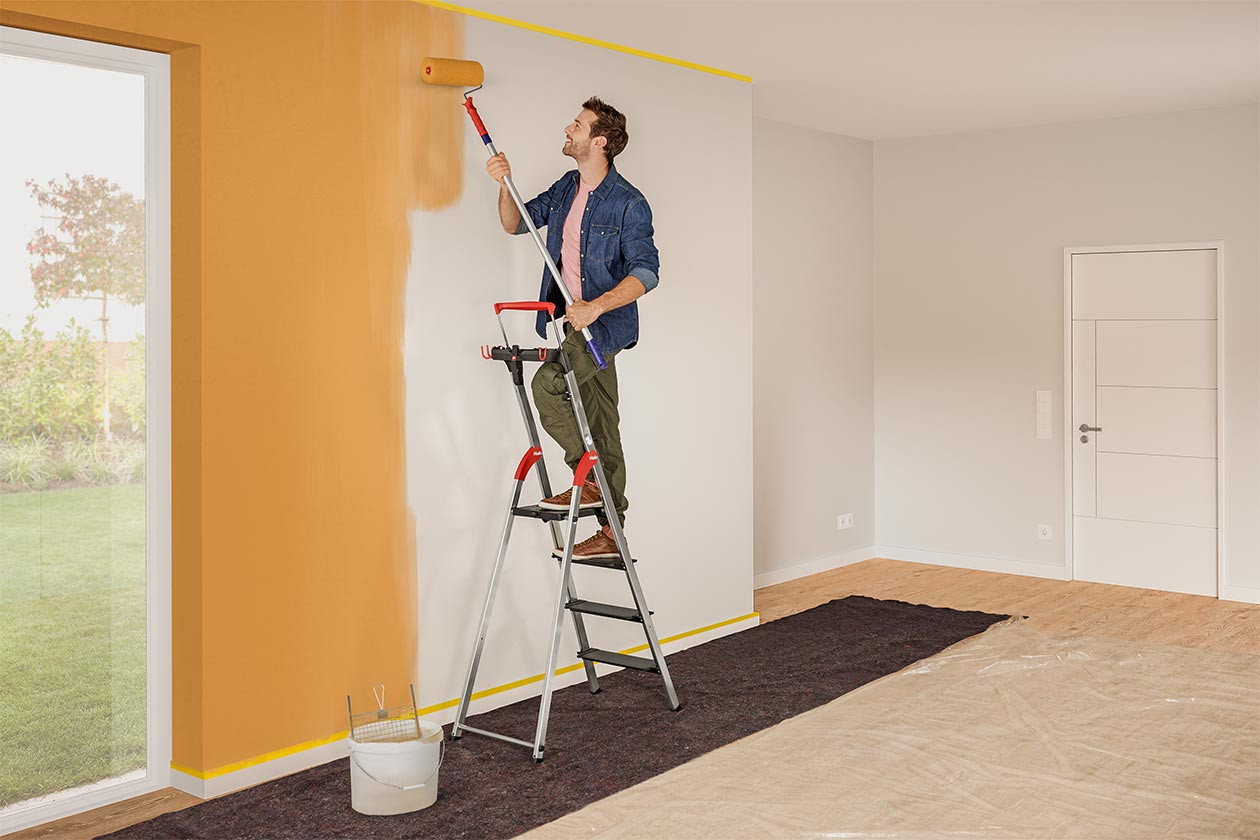 Items such as nails, paintbrushes, tape, paint cans or sponges are all in good hands with the convenient multi-function tray, and features two slots, a universal hook, a bucket loop and a rod holder to attach larger tools such as a hammer, screwdriver or window cleaner.
The basic equipment of the allrounder also includes the Hailo-typical EasyClix Basic feet, which can be changed at any time as required. The EasyClix replacement foot set, available as an accessory, protects sensitive floor coverings such as parquet from scratches and is absolutely slip-resistant. For soft garden floors, the plate-shaped EasyClix Garden feet are perfect. So the right foot is available for every surface.
A platform lock also ensures safe locking and unlocking of the platform.
Always at hand