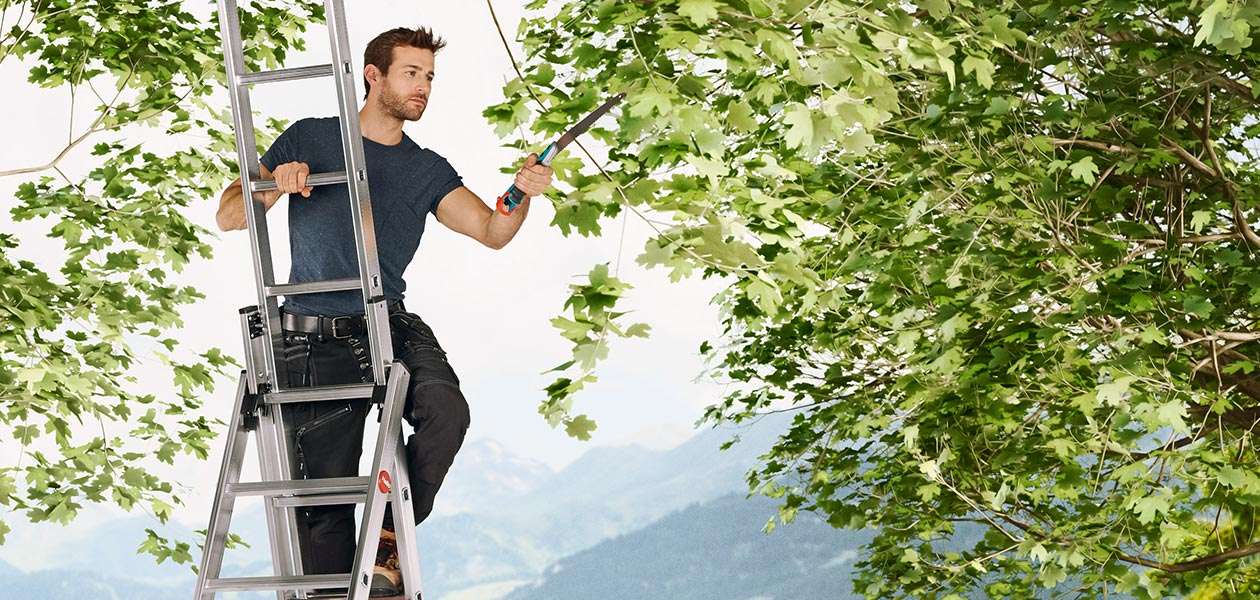 Safe to every branch
In order to stay in shape and bring good crop yields, trees and fruit trees regularly need a cut. When it comes to expertly performing tree care, the right tools are what counts. Safety is a key issue, especially when it comes to ladders that bring higher branches within reach.
Unmatched versatility and created for use on mature soils is our three-piece aluminum combi-ladder S100 ProfiLOT . Whether fruit tree cut or harvest, the extendable rung ladder with a load capacity of up to 150 kg masters every application.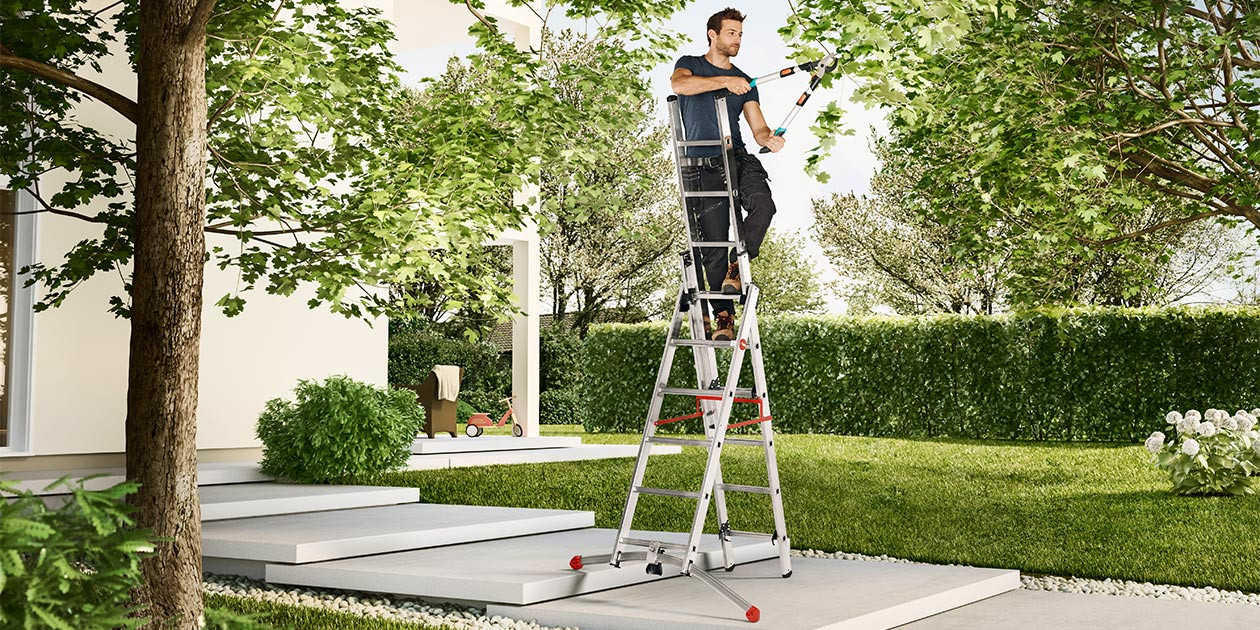 Everything Alright
Thanks to the LOT system from Hailo, uneven terrain up to 15 centimeters can be easily compensated. Garden paths, steps and steps made of natural stone, as they are often found around the house,  no longer represent obstacles. Using the foot pedal, the ladder can be comfortably adapted to the respective floor level and then locked steplessly.
Special, large-area feet provide maximum stability, they prevent unintentional slipping or tipping of the ladder to the side and thus reduce the risk of accidents.